Setting the Standard for Quality Service
Venables Pest Management is committed to being the best in our industry while creating a culture we are proud to be a part of.
Integrated Pest Management: The Sensible Approach
Venables Pest Management uses a pest control method called Integrated Pest Management, also known as IPM. IPM is based on three fundamental beliefs:
Apply control measures only when necessary;
Manage pest problems with a thorough understanding of the pest and its nature to disrupt its needs by reducing its ability to eat, drink, and secure harborage;
And, when control measures are used, select those that pose the least risk to people and the surrounding environment.
Specific IPM actions include:
Structural repair and maintenance to exclude pests
Remove food and water sources
Eliminate harborage areas
Precise treatment applications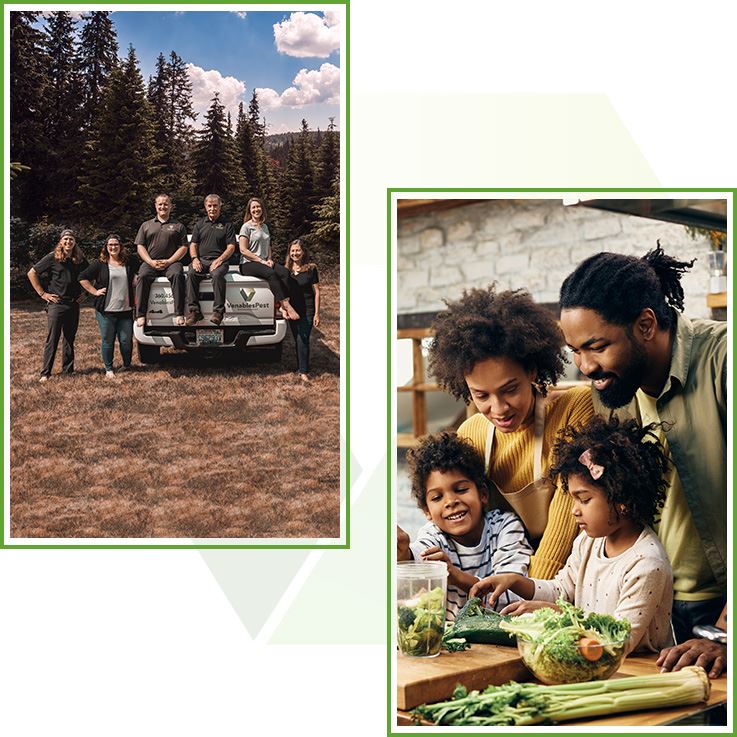 Proud Members of Our Community

Achieve More Effective, Long-Term Solutions
IPM professionals work to find and correct the root cause of the problem.
Lower Exposure to Pesticides
Although the use of pesticides can prove effective in some situations, pesticides are just one of many tools. When it is determined that pesticides must be used, the selection and application process is based on many factors. Most important is achieving the lowest possible risk to people and the surrounding environment. Additionally, precise treatments are made directly to the building structure. Doing this greatly minimizes any airborne residual effects.
Requires Highly Trained and Educated Pest Control Professionals
Pest Control Professionals who practice IPM must have a thorough understanding of the service they provide. For instance, they have detailed knowledge of the pests they may be dealing with, as well as the control measures available.
Success is dependent on a Partnership between you and your Service Representative.
"Venables has done a great job for us. Especially the tech, Walter. He is always very friendly, explains everything really well and does a great job."

Pat Bailey

"We've used Venables for years now and have always had great service"

George F.

"Cody from Venables is an awesome technician. Very friendly but also professional and thorough."

Joe Pinner

"Provides consistently great customer service, always punctual, friendly, and on top of keeping the critters away!"

Pam Pratt

"On time. Listened to what I said and followed through. Very polite and neat."

Mary Striggow